Diesel fuel quality is often overlooked until fuel-burning equipment failure happens.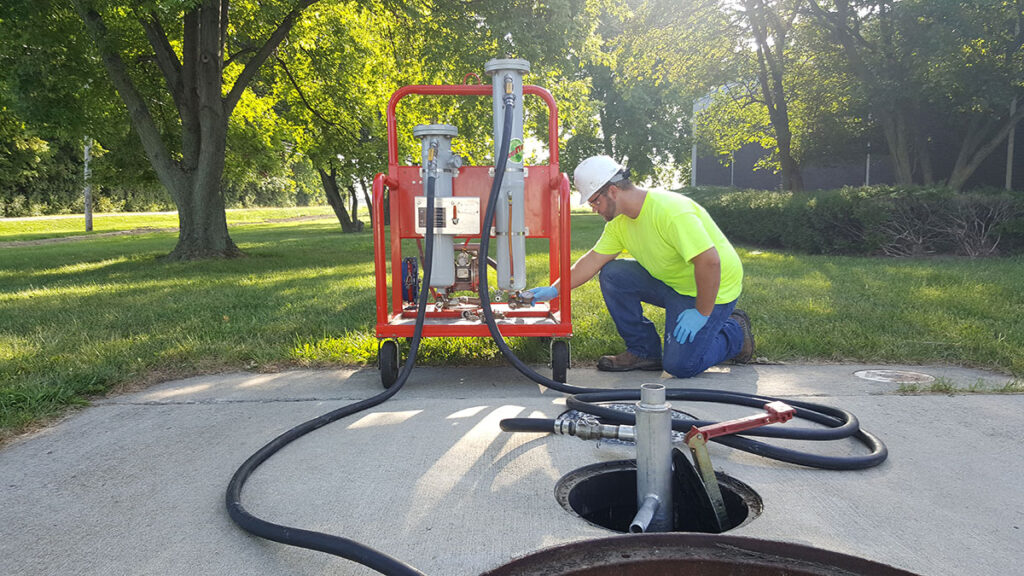 A typical generator system with diesel fuel suction pumps have a draw pipe that extends into the bottom of the storage tank. Diesel fuel can become old, dirty, and sludge/water can accumulate at the bottom of the tank. The functionality of the generator can be threatened if this impure diesel fuel pulled through the draw pipe for consumption. Preventative maintenance is highly recommended to extend the life of the fueling system, as well as maintain compliance requirements. Periodic diesel fuel filtering and sampling can keep the fuel clean and bright, and the engines operating reliably.
Curious on the condition of your diesel fuel? A Matzak Technician can obtain a bottom fuel sample and submit it to one of our partner laboratories for a complete analysis. Water, sediment, and microbial growth are some of the common categories of a diesel fuel sample analyzation.
Analyzing a diesel fuel sample prior to filtration allows for a more efficient and effective process to target discovered contaminants. After filtering, a new sample can be obtained and analyzed to confirm filtering has met expectations and removed contaminants.
To request a diesel fuel sample analyzation and filtering or water removal recommendation on your fuel system, please Contact Us.